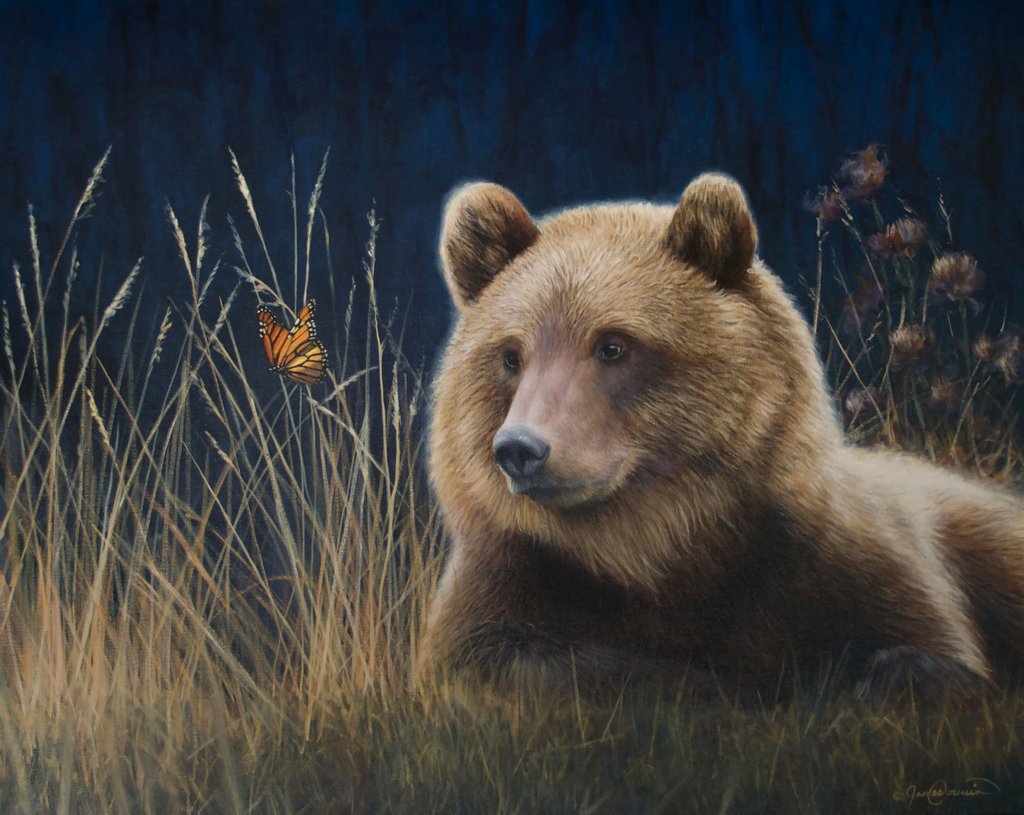 Monarchs
by James Corwin
"Monarchs" 24x30 Oil on canvas.
Bears and butterflies are my favorites animals and I love paring them together in the same painting. I have done this several times now. I love the gentle, delicate nature of the butterfly juxtaposed against another animal perceived as aggressive and dangerous. But when the two are paired, the bear is softened and all its contentiousness is dissolved.
I think that is what makes a butterfly magical - it has the ability to bring out the innocence and child-like curiosity of animal or human at the brief moment it passes by.
A monarch is a supreme ruler, also the name given to the type of butterfly painted. I believe grizzly bears to be the supreme ruler of the forest.
This painting is now available in a
Limited Edition of 95
. Each print is signed and numbered by James Corwin.
Presented in a
very fine giclee printing process
to achieve high detail and the original appeal of oil paint.
This print is ready to hang right from the packaging!
Print is gallery-wrapped canvas.
You may choose to have your print
embellished
by the artist. James Corwin will add additional oil paint and texture to the surface of the print for a one-of-kind original print
with a second signature
.