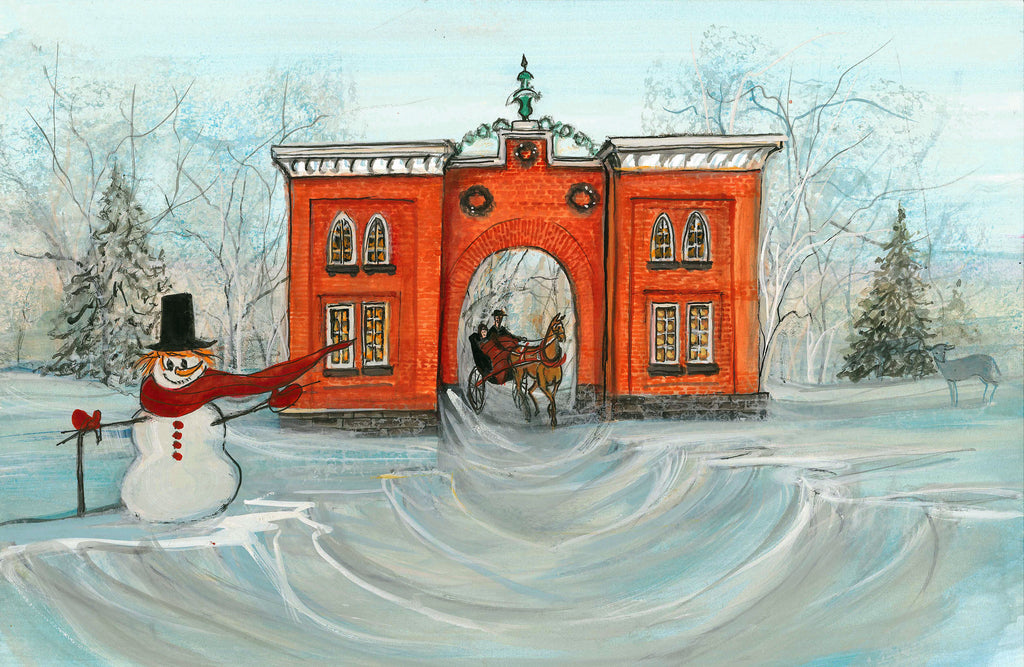 Gatehouse Holiday
by P. Buckley Moss
$85 unframed
IS: 8-1/8 x 12-1/2 ins.
Edition 250 and 25 Artist Proofs (available upon request)  $215 unframed
T
he Gatehouse sits on a hill at the edge of town serving as an entrance to the Evergreen Cemetery.  The historic Gatehouse was built in 1855, and after enduring battle scars from the Battle of 1863, it remains a survivor from our past.  In November 1863, President Lincoln took his place in history delivering the immortal Gettysburg Address on the platform footsteps behind the Gatehouse. 

 

Gatehouse Holiday

 

is a reminder of the resilience of a little town that went through a devastating time… because life did go on.