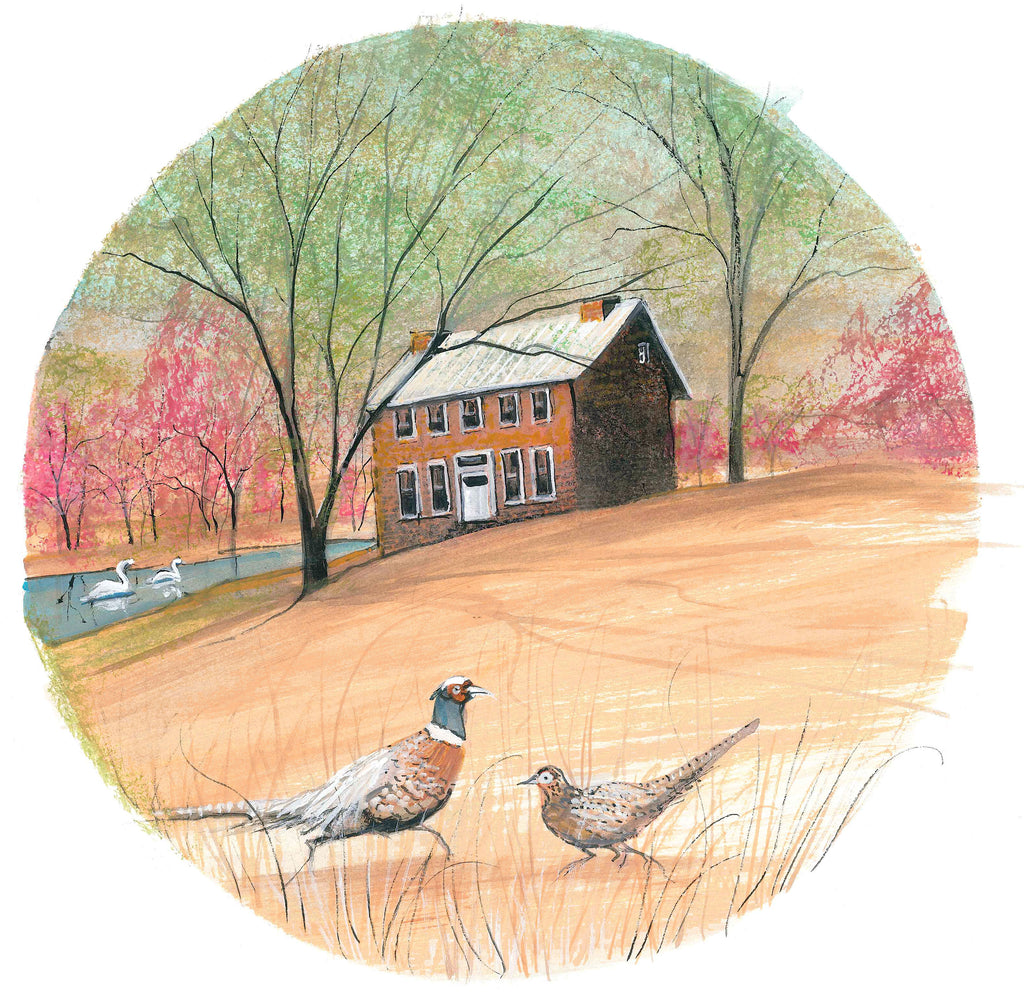 Mary-Penn Spring
by P. Buckley Moss
Along the southern border of Adams County lies a home built sometime in 1743; in 1767, some twenty years later surveyors, Mason and Dixon traveled through this part of Adams County marking the Pennsylvania-Maryland border. When their survey was complete, it was found that two-thirds of the home was in Pennsylvania and the other third in Maryland. The home was literally on the Mason-Dixon Line! Line markers number 76 and 77 remain on the property today.
Mary-Penn started out as a one-story home built of stone; in 1793 a second story was added, and the bricks are believed to have come from ships ballast that came into the Baltimore Harbor. Time has passed and the house has gone through changes, in 2008 the home was opened as a beautiful Bed and Breakfast tended to by owners, Bea and David Waybright. The Waybright family farm surrounds the home and Bea explains to visitors that you may sleep in Maryland but breakfast is served in Pennsylvania.
Mary-Penn overlooks Marsh Creek where in early spring you may catch a glimpse of snow geese resting from their journey, or the occasional visit from the native game bird, the pheasant.
On June 1, 2019, Mary-Penn will have the distinct honor of being placed on the
National Registry of Historic Places. For more information on this home visit the
website: Mary-Pennbb.com
To Order the print Mary-Penn Spring please contact the gallery!
Image Size : 10-
5/16
 

x 10-
5/8
 ins.