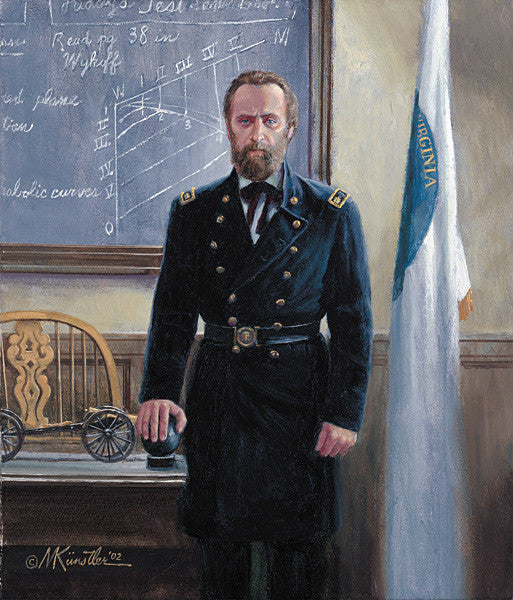 The Professor from Virginia
by Mort Kunstler
     Thomas J."Stonewall" Jackson was a professor at the Virginia Military Institute in Lexington, VA when the war began. A member of the West Point class of 1846, he had served in the Mexican War and emerged from that conflict with the brevet rank of major. In 1851, at the age of twenty-seven, Jackson left the army for the classroom.
     After his death, the VMI's Superintendent, Francis H. Smith appropriately noted, "As a Professor of Natural and Experimental Philosophy, Major Jackson was not a success. He had not the qualifications needed for so important a chair. He was no teacher, and he lacked the tact required in getting along with his classes....His genius was in the Science and Art of War. He found a field for the display of this genius when the War opened in 1861.
     Those same students that he could not relate to in the classroom would come to love and respect their general on the battlefield.
| | |
| --- | --- |
|  Style | Image Size |
| Archival Paper | 11" x 9" |
| Giclee Print | 14" x 11" |