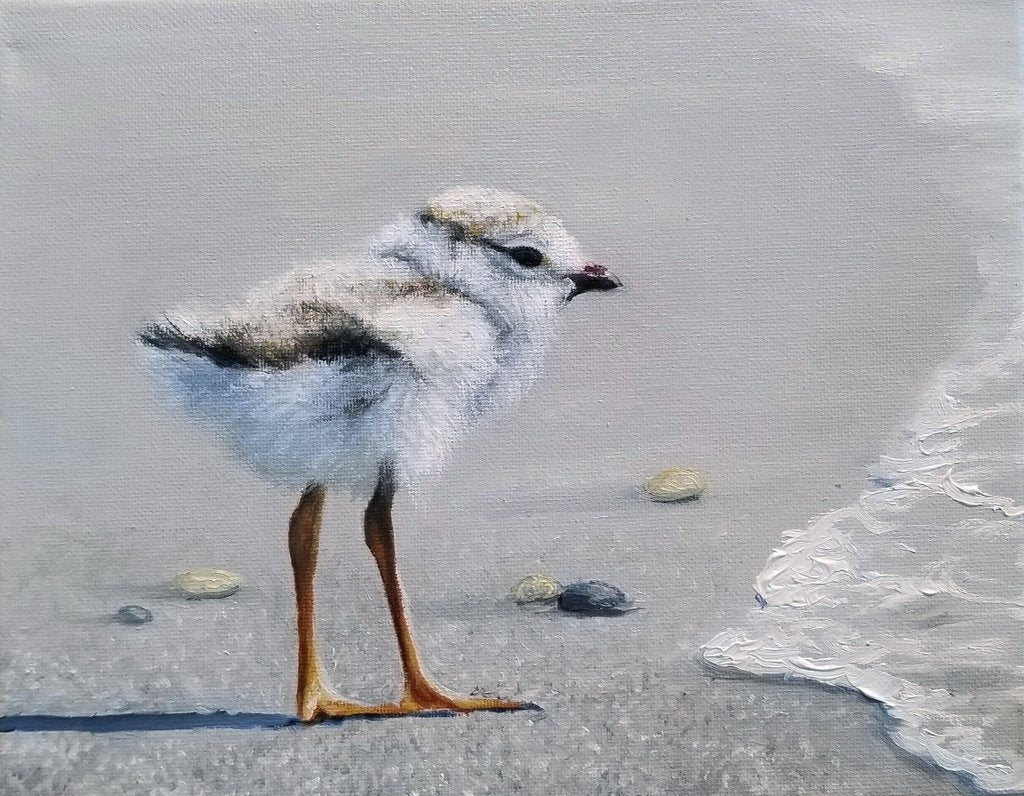 First Dip
by James Corwin
"First Dip" 
This sweet little painting sold to support the New Suffolk Waterfront Fund, an organization near my home in NY. Piping Plovers are endangered and I appreciate the initiatives organizations are taking to restore wetlands and sand dunes.

This painting is now available in a special Open Edition.

Presented in a very fine giclee printing process to achieve high detail and the original appeal of oil paint. This print is ready to hang right from the packaging!

You may choose to have your print embellished by the artist. James Corwin will add additional oil paint and texture to the surface of the print for a one-of-kind original print with a second signature.