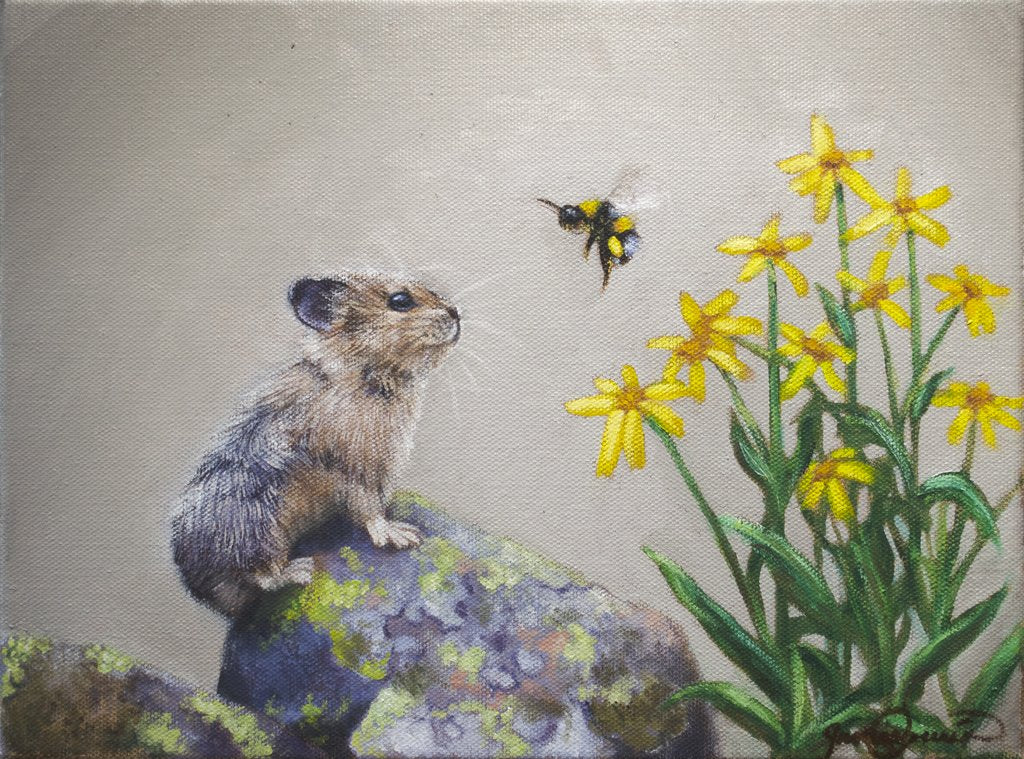 A Pika and a Bumblebee
by James Corwin
"A Pika and a Bumblebee" 9x12 Oil on canvas.
A mountain pika curiously watches a bumblebee, awaiting its turn to eat some flowers.
This painting is now available in a Limited Edition of 50. Each print is signed and numbered by James Corwin.

Presented in a very fine giclee printing process to achieve high detail and the original appeal of oil paint. This print is ready to hang right from the packaging!
Print is gallery-wrapped.

You may choose to have your print embellished by the artist. James Corwin will add additional oil paint and texture to the surface of the print for a one-of-kind original print with a second signature.

The wonderful thing about limited edition prints is the opportunity to own artwork at a fraction of the original price, yet it still increases in value every year! Invest in art.